American Dryer Corporation
ADC
Home

/

American Dryer Corporation
ADC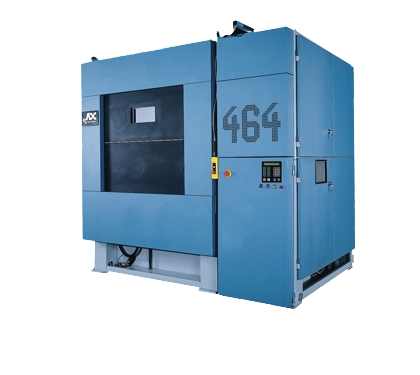 American Dryer Corporation (ADC) has been the trusted name in on-premise and industrial laundry dryers for nearly 50 years. Leading the industry in the manufacturing of commercial, on-premise and industrial drying solutions, ADC has developed innovative, first-to-the-market dryer technologies and continues to deliver total laundry solutions worldwide.
ADC's on-premise laundry solutions include the AD-Series of traditional dryers and the EcoDry Series ADC's most efficient line of on-premise dryers.
AD-Series Dryers
The AD-Series dryers are built to last and a popular choice for on-premise and industrial laundries around the world. Dryers in the AD-Series incorporate state-of-the-art design features with simple controls, an easy-to-read LCD screen, and extra-large doors for easy loading and unloading.
i-Series Advanced Commercial Dryers
The Intelligent Dryer Series (i-Series) of commercial dryers from ADC features cutting-edge technology with unmatched reliability. i-Series dryers are available in single or stacked models to maximize floor space. And with the optional patented Automatic Airflow Compensator (AAFC), which automatically compensates for high static pressure caused by airflow restrictions, and Sensor Activated Fire Extinguishing (S.A.F.E.) System, the only fire protection system that activates during operation or in idle state, these commercial dryers are designed for ultimate efficiency and safety.
EcoDry Dryers
ADC's EcoDry Series includes four different sized dryers, all of which deliver impressive energy efficiency and illustrate ADC's passion for innovative design. EcoDry dryers are available in gas and electric heat configurations, to ensure any on-premise laundry can go green and reduce costs.
AD-200, AD-310, AD-410, AD-464 Industrial Dryers
American Dryer Corporation builds four dryers to meet the needs of your busy industrial or commercial laundry. The AD-200, AD-310, AD-410 and AD-464 deliver a range of options for your commercial or industrial dryer operation, including:
one or two way door/tilt unloading
easy to maintain pneumatic components
a patented microprocessor-controlled drying system to optimize efficiency
high production quality and durability to ensure these dryers hold up to whatever you throw at them.
The AD-464 is heralded as the benchmark in large-capacity, high-performance drying for industrial and commercial laundries. A 175 cubic ft. basket, 2.8 million Btu/hr burner and 13,000 cfm, allows the AD-464 to produce four loads per hour of terry towels. And the unique, built-in lint collection system gives the AD-464 the ability to accumulate lint before it passes the blower wheel, thus eliminating the expense of a costly internal collection system.
With their broad range of top-quality-built on-premise and commercial dryers, ADC allows your laundry operation to deliver more dried goods, faster and more efficiently, with reduced costs and energy usage. Talk to a WSD representative today to discuss how ADC dryers can help your on-premise or industrial laundry improve efficiency and output.

Browse American Dryer Corporation Products