Walk-in Commercial Laundry Parts Warehouse Showrooms
Home

/

Walk-in Commercial Laundry Parts Warehouse Showrooms
Walk-in Commercial Laundry Parts Warehouse Showrooms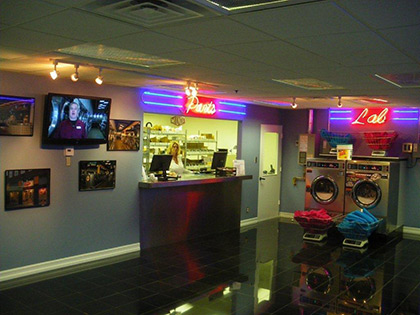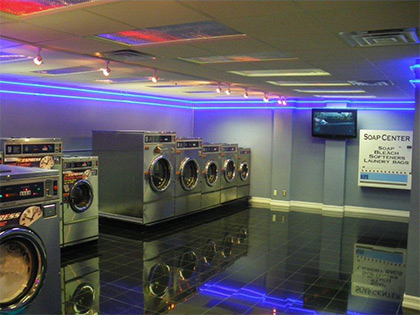 Walk-in Commercial Laundry Parts Warehouse Showrooms
Western State Design offers two California retail locations where vended and commercial-industrial laundry customers can obtain genuine OEM parts for a large selection of commercial washers and dryers and other laundry equipment, on a "will call" basis. Our northern California laundry parts warehouse showroom is in Hayward, in the East Bay area; our southern California location is in Cerritos, 25 miles southeast of downtown Los Angeles.
WSD's commercial laundry parts stores are staffed by knowledgeable customer service representatives who are happy to provide guidance and advice about a wide variety of laundry machines, even older, legacy models. Our service representatives have many years of experience in the commercial laundry industry and understand the urgency in ensuring your facility's machines are up and running with minimal downtime.
In addition to having a ready-supply of high quality parts on hand, WSD's beautiful showrooms feature a selection of Dexter Laundry commercial washers and dryers for customers to try out to see for themselves what a difference top quality laundry machines can make. The showrooms display a range of Dexter washing machines in different size capacities ranging from 20 lbs. to 80 lbs., including some popular state-of-the-art 30 lb. T-450 Express models.
The Showrooms feature an entire wall of different-sized Dexter Dryers to try out as well. You can see for yourself the superior features of these durable dryers. Not only are they attractive on the outside with polished chrome doors and stainless steel front panels, they offer superior functionality that keep coin op customers coming back.
If your laundromat is in the San Francisco Bay area or the greater Los Angeles area and you find yourself in need of laundry parts as soon as possible, please give us a call at 833-698-0716 to make sure we have what you need in stock, and, if so, head on over. (If we don't have what you need, we will order it.)
Our parts warehouse showrooms are open Monday through Friday, 8am - 5pm.